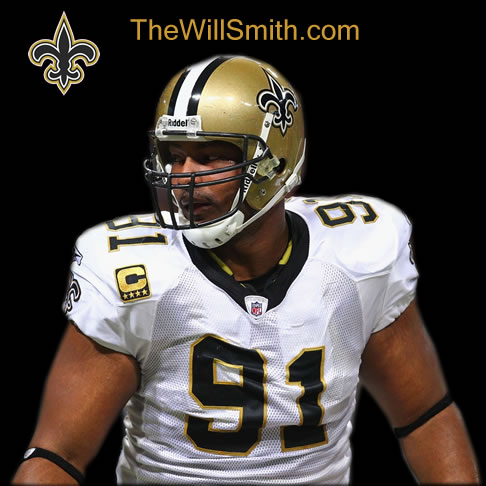 Ten years ago, Will Smith committed to hosting a Christmas dinner and toy giveaway for a small group of families from a local non-profit. Over the years the event grew from 7 families to 25+, the venues changed to accommodate the group, the support from local partners grew, and the hearts of Will and Racquel expanded to include as many women and children as possible. An official name, "Santa With the Smiths" came out of the unforgettable evening that Will and Racquel envisioned for these families, and a partnership formed between the Where There's a Will, There's a Way Foundation and Kingsley House. Kingsley House would provide a back story for every family invited and Will and Racquel would read them and felt like these families were part of their own.

What many people never knew is that the event was funded mostly from Will's own bank account and his kind heart. He didn't ask for many donations. His teammates and family and friends would lend a hand to shop and individually wrap every gift. He didn't care about the expense as long as Racquel approved, then Will never questioned the cost. Will was raised by his grandmother after his mother's death and she set a great and lasting example for him and his sister of hard work and taking care of others.

The foundation also works to recognize athletes from his hometown in Utica, NY with an annual banquet. In memoriam, the foundation intends to continue the generosity of the Smiths and Will's commitment to the New Orleans community and his former high school.


This Year
We are looking to continue this great evening in Will's honor.
The Cajun Buckeyes are already on board to help with the shopping and wrapping.

Saints DE and two time pro bowler Cam Jordan and retired fan favorite and Saints Hall of Famer, Deuce McAllister will also lend a hand to fill in for their former teammate this Christmas.

James Laurenitis, in his first year with the Saints, will try to fill some very big and generous shoes. Also a former Buckeye, James has his own history of charity, hosting the St. Louis Rams' "Night of Wishes" event for his former team.

But we need more help. Every $500 raised is another family that can be invited to the event. Each $500 both feeds the family and buy several gifts for the children. Please help keep this evening of selfless giving continue, even in Will's absence.